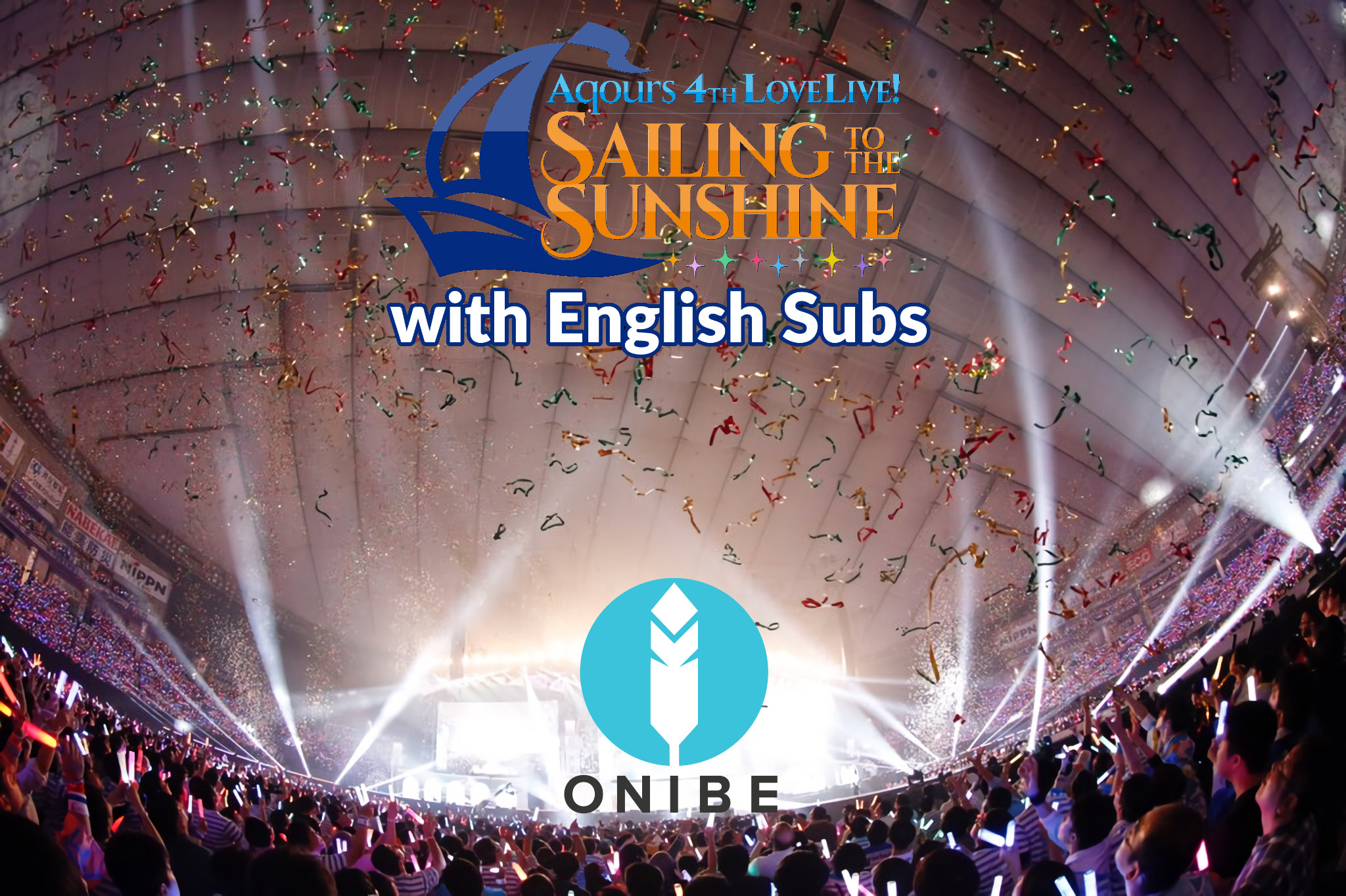 It's been just over a year since Aqours' made their debut in Tokyo Dome for their 4th Live, and we're now proud to bring you English subs for the entirety of the both days! This particular live is a fan favorite, so whether this is your first time seeing it, or you're rewatching the footage after attending in person, there's something for everyone to enjoy.

And, as always, we've translated the included "Behind the Scenes" video, which will take you through Aqours' practices and experience in the weeks leading up to their performance, as well as exclusive backstage footage.

Happy holidays from all of us here at ONIBE!

Download Here!

This is a non-profit fan translation. If you enjoyed it, please support Love Live! and Aqours by buying the official Blu-ray if possible.

MC Translation: arbshortcake, xIceArcher
"Making of" Translation: xIceArcher
Timing: arbshortcake
Karaoke Timing: xIceArcher
Karaoke Timing App: gacha4life
Quality Check: Chezz
Source/Encode: link2110

---

FAQ
Will you release standalone subtitle files so I can use them with my existing files?

Get them here!

Disclaimer: These files were timed directly to our own encode. Every release is a little different, so it's possible that our subs might not line up perfectly with other releases. We will not be providing any support to re-time

Can I have your permission to use your subtitle files to re-translate into another language?

Absolutely! Just make sure to give credit where appropriate.

I see a bunch of weird video/subtitle issues.

Try a different video player; we recommend MPV. We test our release with the most common video players, but sometimes there are still compatibility issues.

Will there be a 720p version?

For the first time ever, we have a 720p version on release! Get it here!