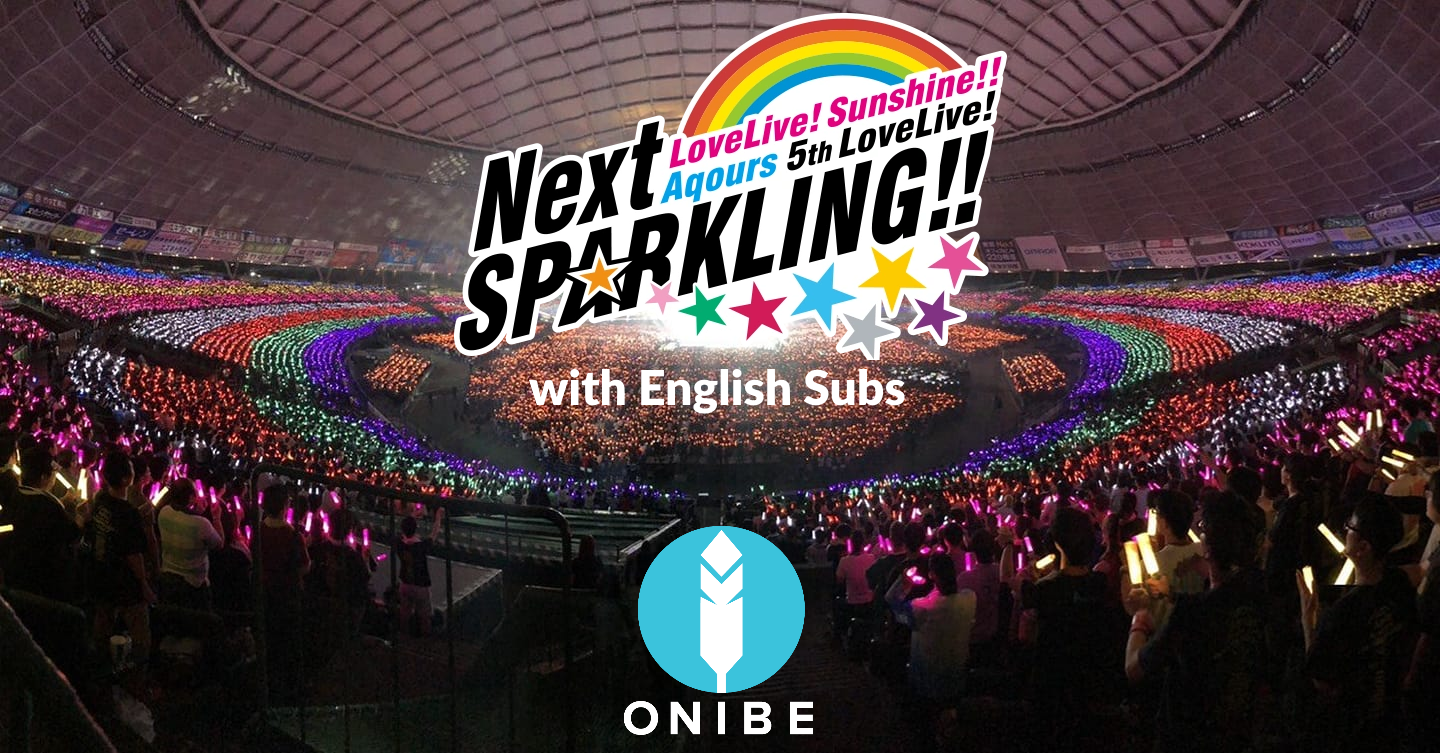 Last Monday and Tuesday marked the one-year anniversary of Aqours' 5th Live, and we're celebrating it with subs! More than just a live that covers the movie, 5th Live is also a celebration of Aqours' journey in real life. From their first live debut at Mielparque in Tokyo, to their performances both around Japan and around the world— this live is a reminder to look back at how far they've come, and a reminder of just how much lies ahead.
Let's reach our hands out towards a radiance never before seen!
This is a non-profit fan translation. If you enjoyed it, please support Love Live! and Aqours by buying the official Blu-ray if possible.
Credits:
MC Translation: arbshortcake
"Making of" Translation: xIceArcher
Timing: arbshortcake
Karaoke Timing: xIceArcher
Karaoke Timing App: gacha4life
Typeset: dasaher
Quality Check: dasaher, ramen
Source/Encode: link2110
---
FAQ
Will you release standalone subtitle files so I can use them with my existing files?
Disclaimer: These files were timed directly to our own encode. Every release is a little different, so it's possible that our subs might not line up perfectly with other releases. We will not be providing any support to re-time.
Can I have your permission to use your subtitle files to re-translate into another language?
Absolutely! Just make sure to give credit where appropriate.
I see a bunch of weird video/subtitle issues.
Try a different video player; we recommend MPV. We test our release with the most common video players, but sometimes there are still compatibility issues.
Will there be a 720p version?