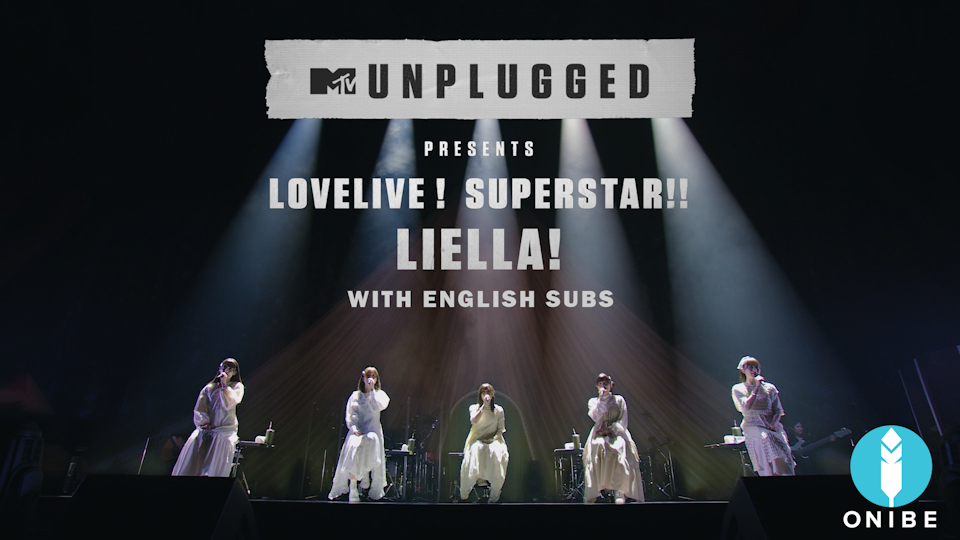 Today's October 30, 2023, which means that it's been exactly two years since the first performance of LoveLive! Superstar!! Liella! First LoveLive! Tour ~Starlines~. It was Liella!'s very first performance in front of an audience, and it was so significant that it proved to influence their concerts for the rest of their five-man run. And now, we're here to commemorate the occasion and present the last remaining full concert of Liella! as five members.
And here is MTV Unplugged Presents: LoveLive! Superstar!! Liella!, with English subs! In a Love Live! series first, the concert is mainly an acoustic performance, with arrangements of many of their songs, including a special cover song! We hope you enjoy this special performance of Liella!, and relax along to the arranged versions of many of their songs.
This is a non-profit fan translation. If you enjoyed it, please support Love Live! and Liella! by buying the official Blu-ray if possible.
Main Credits:
MC TL: Dyrea
Song TL: xIceArcher
Timing: Dyrea
Karaoke Timing: xIceArcher
Karaoke Timing App: gacha4life
TLC/QC: arbshortcake, xIceArcher
Source/Encode: link2110
Making of Credits:
TL/Timing: xIceArcher
Typeset: Mizoe, Yujacha
TLC/QC: arbshortcake, Dyrea, Yujacha
Source/Encode: link2110