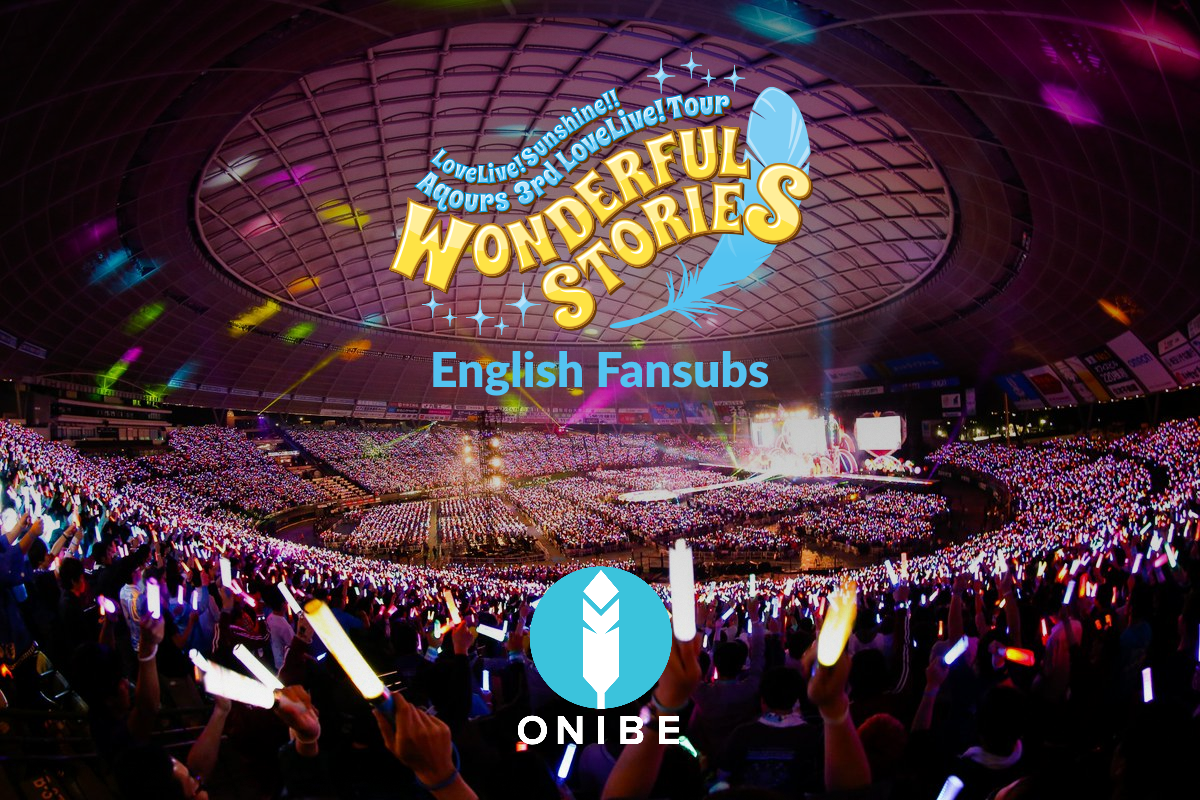 The one year anniversary of Aqours' 3rd Live Tour is fast approaching, and we are proud to bring you English subs for the entirety of the WONDERFUL STORIES tour! Included in this release are performances from all three stops on the tour: Saitama, Osaka, and Fukuoka. Footage from both Day 1 and 2 of each of these stops was included in the final cut, so with just this one release, you'll be able to catch the tour in full! And, as always, we've translated the included "Behind the Scenes" video, where you can watch Aqours on their month-long journey throughout this amazing tour.
Have a great summer, and we hope to see some of you at 5th Live this weekend!
This is a non-profit fan translation. If you enjoyed it, please support Love Live! and Aqours by buying the official Blu-ray if possible.
Brought to you by Team ONIBE
Translation/Translation Check: arbshortcake, xIceArcher
"Making of" Translation: Dyrea
Timing: arbshortcake
Karaoke Timing App: gacha4life
Quality Check: Cornsplosion, Chezz, ramen
Source/Encode: link2110
---
FAQ
Will you release subtitle files so I can use them with other existing Third Live releases and not have to re-download?
Disclaimer: These sub files were timed directly to our encode. We are not going to provide support to re-time them to any other release. Feel free to adjust them to your source if you have the right tools, but we cannot promise the timing will fit perfectly.
Can I have your permission to use your subtitle files to re-translate to X language?
Yes, you can use mkvextract to extract out the necessary files. Please give credit where appropriate.
I see a bunch of weird video/subtitle issues.
If you are watching it with VLC, try using a different player, there are known issues with VLC. Try MPC-HC or mpv.
Will there be a 720p version?
soon™